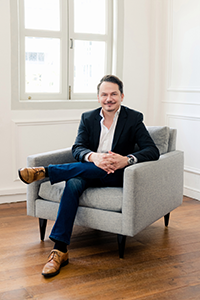 Welcome! I'm Dr. Adam Tatarynowicz, a researcher, educator, and data science enthusiast. I currently hold the position of Associate Professor of Strategic Management at Singapore Management University, Lee Kong Chian School of Business. My academic roles have taken me around the world, allowing me to collaborate with industry experts across different regions to deepen our shared understanding of management and strategy in the digital era.
I recently created DataScienceBeat.com, a data science & business analytics platform. My commentary focuses on the integration of data science tools into strategy and innovation research, exploring how to fully harness their disruptive and transformative potential.
Research:
My research lies the intersection of innovation, strategy, and entrepreneurship. My ongoing projects delve into the role of data science in shaping new business models and the implications of machine learning and artificial intelligence for strategy. Through my academic publications, I aim to provide insights that are both current and forward-looking, helping us to better understand the digital age.
Teaching:
I believe in a practical and dynamic approach to business school education. My MBA courses are designed to prepare students for the challenges of the digital landscape, equipping them with the knowledge and tools they need to succeed in a world where big data and digital literacy are key.
Connecting:
I'm always open to discussions and collaborations. Whether you're a budding researcher, an industry expert, or just someone interested in data science, I'd love to connect. Don't hesitate to reach out!